Travel
Ionian Projec
Ionian Projec This company is one of TOP
USPA NEWS - Ionian Projec

This company is becoming one of the most dynamic companies on the beautiful island of Lefkada

I want to mention in particular the excellent and helpful approach,
who is always helpful to advise. It is nice to see a person doing his job that he really enjoys and at the same time likes to help people fulfill their dream of living.

Property Management
Offers integrated array of services for the most effective and beneficial marketing strategies concerning your investment. The main objective of the ' Ionian Project ' is to perceive and recognise the particular aspects of each property and to take the vision of each individual owner into consideration, while offering services of exceptional standards. The ' Ionian Project ' aims to assist you, our client, through the application of methods which will generate profits, while simultaneously maintaining the quality of your experience and journey with us every step of the way.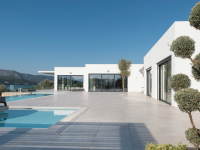 he 'Ionian Project' team delivers services only of the highest of standards and specifications in the fields of property management , construction, design ( both interior and exterior ) and luxury real estate. Through this established company, prospective investors and private property owners can expect services which respectively fulfill the requirements of each property and the expectations of our valued client. Priority of this profesional company is a completely satisfied client. The 'Ionian Project' achieves this by listening to the requests of our client and by proposing optimal solutions for every property in question. We exclusively undertake the whole procedure of buying real estate, paying special attention to detail and by being in constant communication with our client. With our long standing experience in the field of real estate, we offer up to date specialised solutions.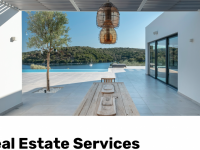 Total client satisfaction is for us a vital necessity. We understand the significance of the 'buying and selling' procedure of property. With respect towards our client, and with our clients trust in us, we work hard and methodically in their best interest. Only entries of exceptional standard are to be found in the 'Ionian Project' collection. Our company has been operating in real estate and rentals, consisting of luxury properties in the Ionian ( apartments, detached houses, villas, maisonettes / town houses, country home retreats, commercial properties, land, islands etc ). Created for our client is a strategic plan to suit individual demands. Regardless of whether you buy, sell or rent, our company is committed to bringing our valued client into contact with the right people through our specialised services. All agreements are made in total confidentiality of the highest specifications. Contact : Miaouli 25 , Glifada P.C. 166 75 Phone +30 2103009174 Cell: +30 6980990338 www.theionianproject.gr
Keywords: Property, Lefkada, Management
Liability for this article lies with the author, who also holds the copyright. Editorial content from USPA may be quoted on other websites as long as the quote comprises no more than 5% of the entire text, is marked as such and the source is named (via hyperlink).
| | |
| --- | --- |
| | Daren Frankish |
| | RAHMA-SOPHIA RACHDI |
| | Ruby BIRD |
| | Yasmina BEDDOU |
| | Aurangzeb Akbar |